Air Target delivers modern acoustical scoring systems for quality live firing practice and performance. Solutions that provides the weapon system-operators with instant feedback, turning each fired shot into valuable experience.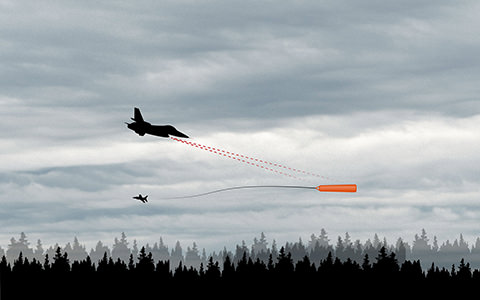 Acoustic, universal angle sensors placed on hard- or sleeve targets generate accurate data in both attack- and passing mode, allowing you to design realistic training scenarios of varying levels of difficulty.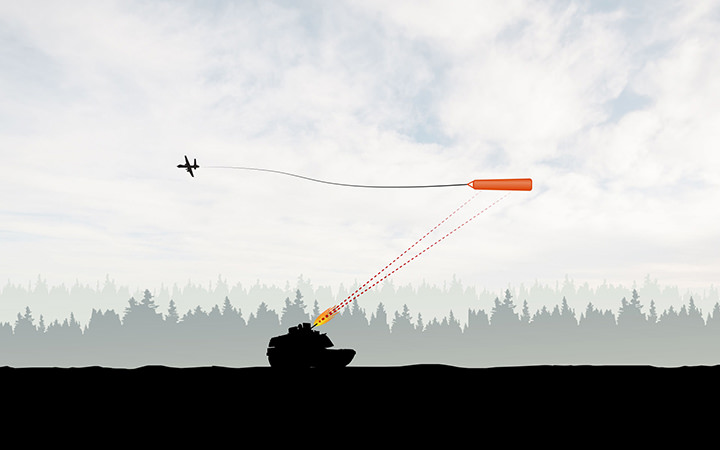 Train the ground and surface based anti-air forces to protect targets of tactical importance from a fixed location or an armored vehicle and prepare the personnel onboard a surface vessel for effective self-protection.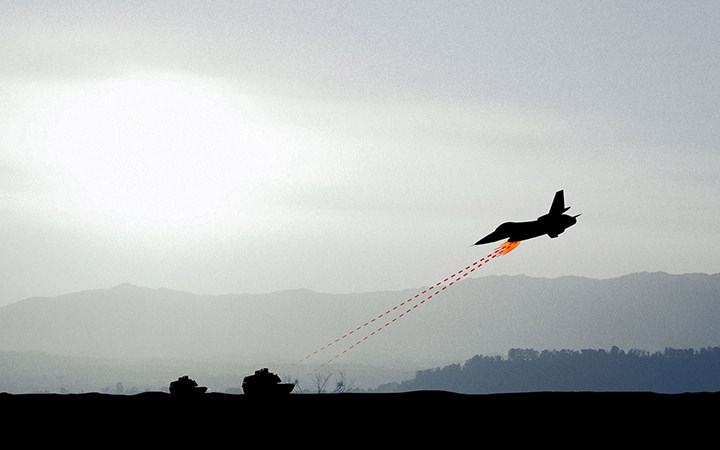 Air Target's practice sensors can be placed on virtually anything allowing you to design realistic training scenarios of varying degrees of difficulty for air-to ground target practice.
Aircraft towed sleeve target with Miss Distance Indicator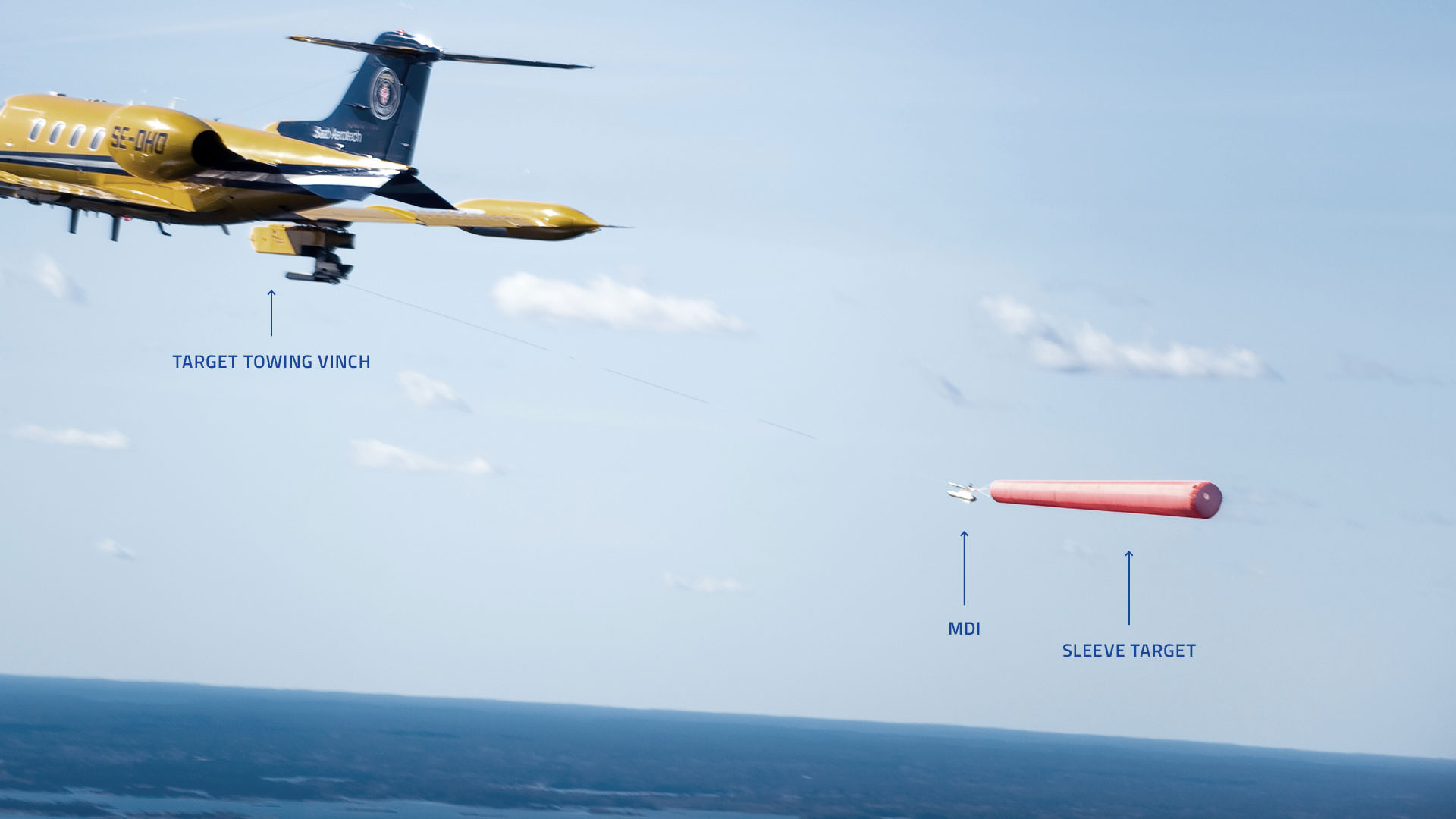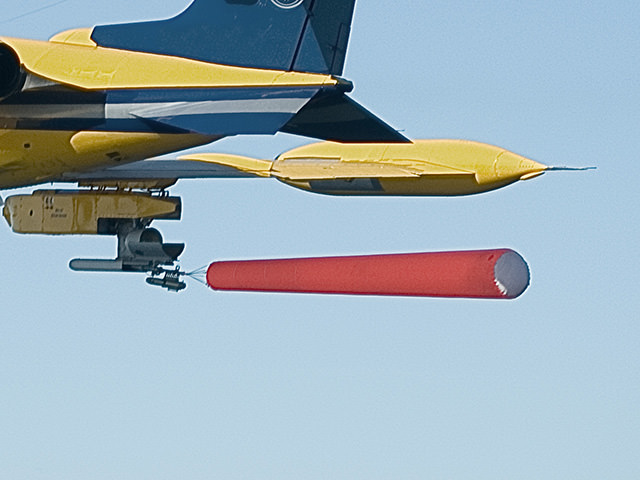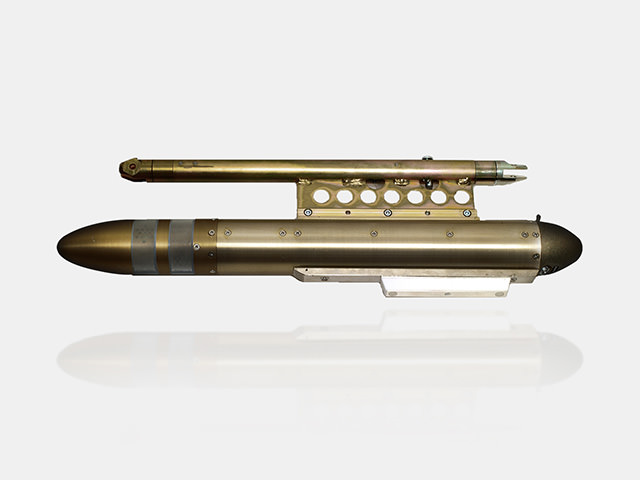 Integration of Air Target MDI into aerial target drones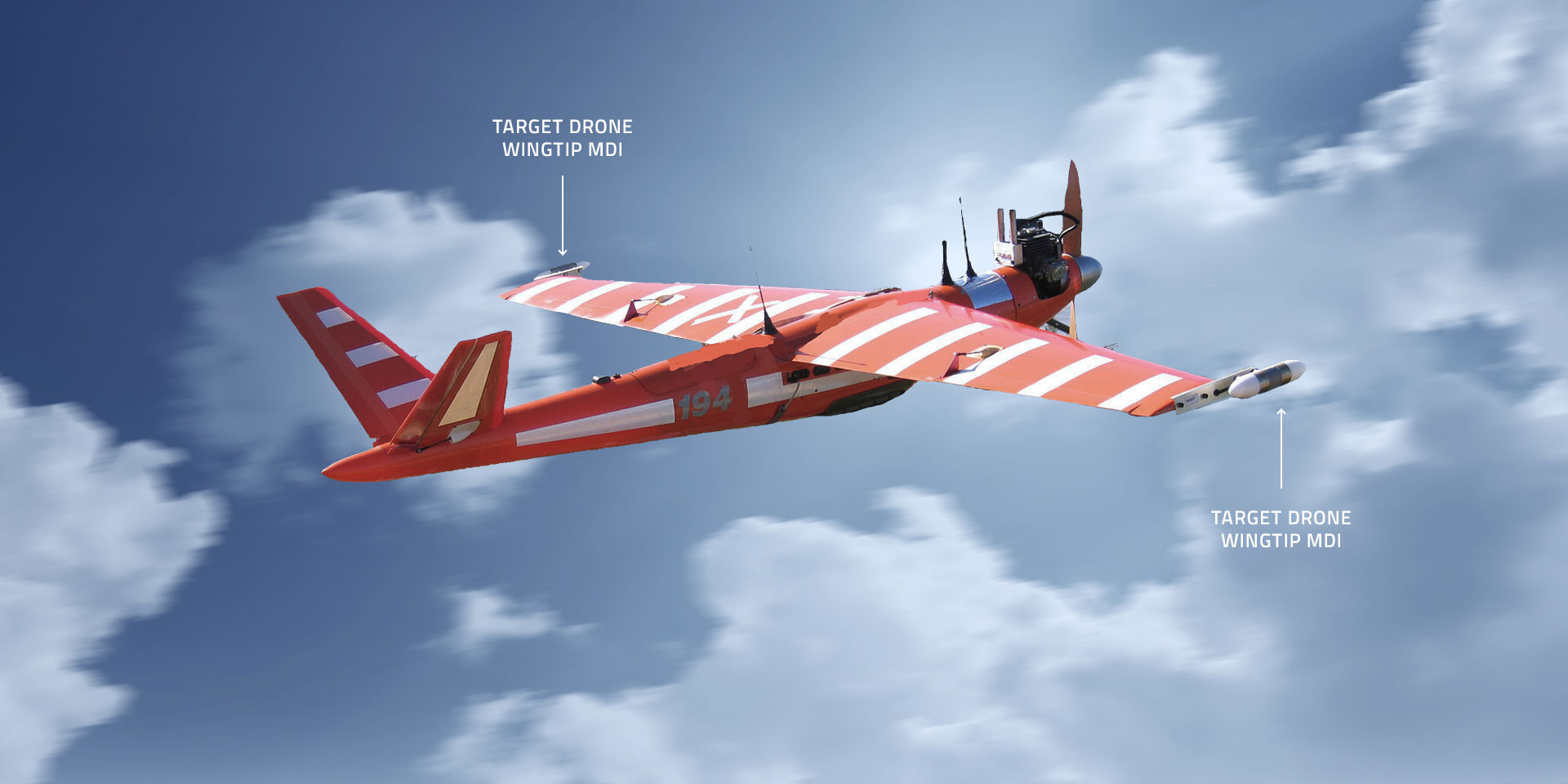 All hard targets and drones can be fitted with an Air Target MDI. The two wingtip sensor bodies are mounted on each wing tip.
Wingtip MDI is normally used when the drones are equipped with a pulling propeller or when the front of the drone is used for other functions. The sensor body interface allow for quick assembly/disassembly of the MDI.
Integration of Miss Distance Indicator (MDI) into hard targets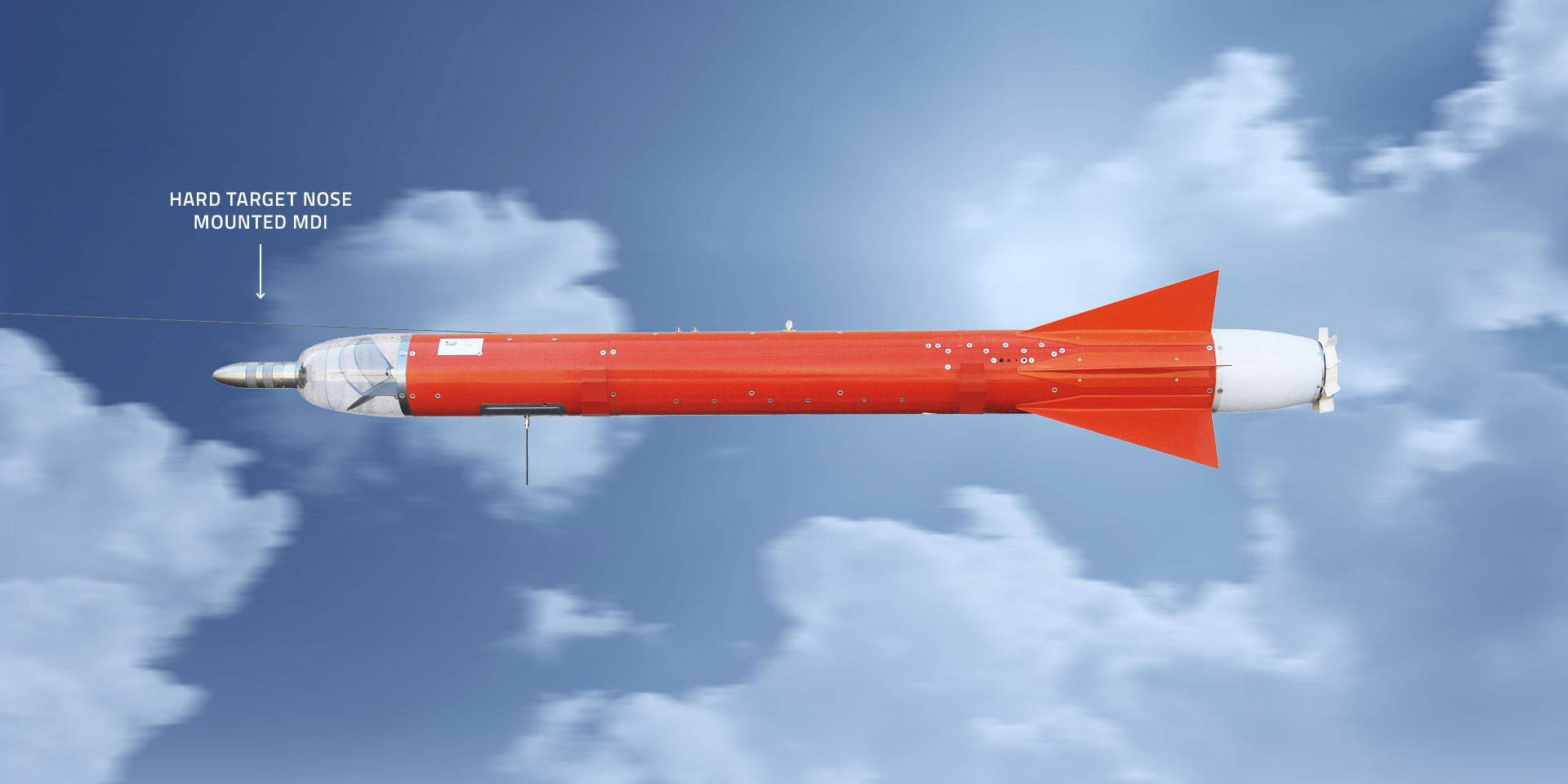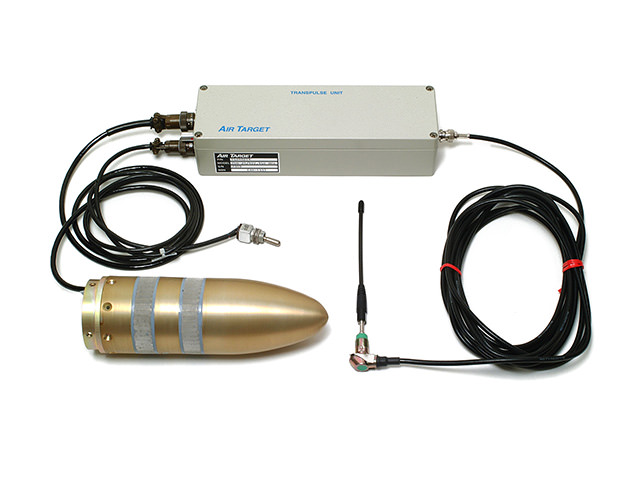 All hard target MDIs can be mounted as an upgrade of the target. The hard target nose mounted MDI is a "cut-off" version of the well known Standard 12 sector MDI, AS-131.
The sensor body interface allows for quick assembly/disassembly of the MDI. The AS-133 is suitable for Air-To-Air (ATA), Air-To-Ground (ATG) and/or Ground-To-Ground (GTG) targets.
Product highlight - Scoring stations
The TOR scoring station is a computerized scoring station for collection, calculation and presentation of real time firing results from the universal 12-sector Miss Distance Indicators. The TOR scoring station is easily portable and therefore very suitable for regular training.
As an option TOR can handle scoring data from up to four targets simultaneously.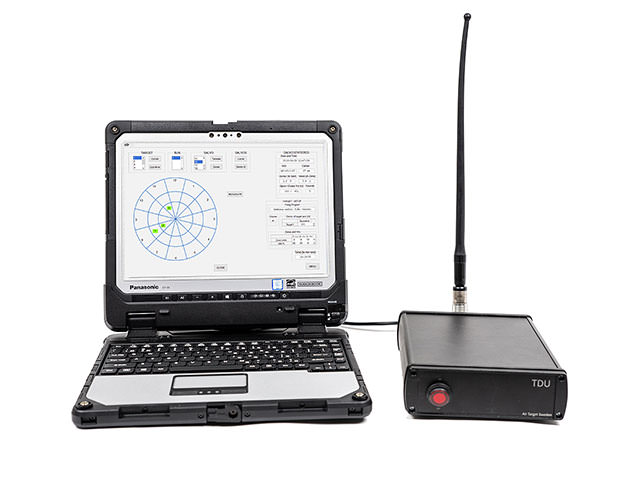 Turning technology into a great customer experience
Our goal is to deliver scoring system solutions that truly meet the customer's requirements. We combine technical expertise with perceptiveness and never assume that we understand before we have a clear view of the whole picture.
Operational and technical support
We listen attentively to any issues or requirement that our customers bring to our attention and do everything in our power to solve the problems or add the extra feature. Our goal is always for the customer to have the system up and running as quickly as possible, as we are fully aware of the fact that systems that do not meet the requirements cause operational inconveniences.
A part of a proud Swedish engineering tradition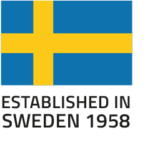 Air Target Sweden has a history that dates back to the early 20th-century and we are a part of the proud Swedish engineering tradition that transformed our country to a world leader in innovation. Our company originated as a part of the Swedish military but is now a privately held with a complete range of scoring products including MDI's, scoring stations, test equipment, sleeve targets and inboard target towing winches.
Our collaborating partners