Air to ground scoring system
The calibration free Air To Ground (ATG) scoring system is intended to be used at Air To Ground firing ranges for scoring of supersonic projectiles.
The target area equipment consists of a Target Processor Unit TPU, a Beam Sensor Unit BSU, an antenna and a 12 VDC battery. The target area equipment is placed in front and below the target, and behind a protection wall. The pressure sensors of the BSU detects the shock wave from a passing supersonic projectile.
The scoring data, i.e. hit order and time information from the sensors is transmitted via the radio link in real time to the Control Station Equipment (CSE). The scoring data is used by the CSE when calculating the scoring result. The scoring result is graphically displayed on the color monitor as x and y coordinates. The salvo center, mean miss distance, and total number of scored rounds are displayed together with the graphic picture.
The scoring result can also be displayed in tabular form round by round. A print-out of the scoring result is also possible. The scoring result is stored in a data base. The Control Station Equipment can as an option receive scoring data from six different targets.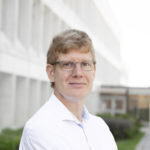 Do you have any questions about the Air To Ground scoring system, contact us.